If you're looking for business or franchise opportunities you can browse through these collection of opportunities. When choosing a franchise, you want to find a business that produces quality products and services for consumers.
Some factors to consider when choosing a franchise are the initial investment, capital requirements, business financing, current trends and the amount of time it will take to get your business up and running.
BUSINESS OPPORTUNITIES
Looking to partner with a winner? With over 25 years experience helping new business owners find success, MBV is the perfect choice for motivated individuals looking for a low risk – high reward business.
FASTSIGNS International, Inc. is the worldwide franchisor for the over 700 FASTSIGNS® sign, graphic and visual communications centers in ten countries. The largest sign franchise in North America, the independently owned and operated FASTSIGNS centers provide comprehensive visual communications solutions to help customers of all sizes – across all industries – meet their business objectives and increase their business visibility through the use of signs, graphics, printing, promotional products and related marketing services.
Mr. Electric® is one of the largest and fastest growing full-service electrical services companies in the world. Recognized by Entrepreneur Magazine® among its "Franchise 500®," Mr. Electric® is a nationally-recognized industry leader in electrical installation and repair, and is backed by Neighborly®, one of the world's largest families of service-based franchises. As a Neighborly® company, Mr. Electric® franchisees benefit from a network of over 8.9M+ customers and 3,500+ franchises worldwide, with 13 U.S. home service brands, allowing for referral and multi-brand marketing expertise.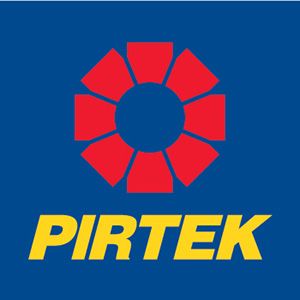 PIRTEK is a unique business-to-business franchise that services, maintains, installs and replaces hydraulic hoses and fittings.
Youth & High School Athletic Equipment, Apparel, Fundraising & Performance
AKT is a unique unique dance-based cardio workout, with new original content created by Anna Kaiser herself every 3 weeks.
StretchLab is the industry leader in offering affordable one on one assisted stretching, created with variety of offerings to empower clients to 'Live Long'.
A home-based business model that offers a unique service and makes a difference!
Our one-of-a-kind training program allows you to successfully enter the lucrative world of commercial financing. Work wherever you want, whenever you want in this recession proof industry with earning an unlimited income.
Transform your life today. Be your own boss.
The home cleaning industry is growing fast! Be part of this growing owner/operator franchise opportunity. Rated Top #25 New Franchises by Entrepreneur in 2016.
Home Helpers named #1 Senior Care Franchise in North America — a huge homebased Senior Care business that offers a rewarding service in an exploding market.
UFC GYM offers enhanced franchisee support and training, ensuring every partner has the best tools, process and support in the business.
With more than 11,000 franchisees around the world, Jani-King is truly The King of Clean.
Where Smart Kids Get Smarter For over 60 years, Kumon has given families a clear path to helping their kids become high-performing students. As a franchise owner/operator, you'll be trained to guide them toward lifelong success while creating a successful, community-minded business filled with rewards. Now, you can get up to $31,900 in expenses covered, too!
Why settle for a non-medical/staffing franchise with a restricted revenue stream? Since 2001 providing multi-dimensional, full-service personal health care. Great territories available. Healthcare experience not required!
Maaco, the leader in automotive paint and collision, offers a rewarding franchise opportunity. With over 45 years of experience, Maaco has a tradition for automotive excellence.
Our team specializes in countless handyman services, from miscellaneous home repairs and maintenance to carpentry, remodels, and more. We can maintain your home so you can maintain the more important aspects of your life.
Whether the market is hot with people buying or selling real estate homeowners are opting to redecorate their existing property. There is always a need for reliable, top-quality painting services for a quick upgrade to their investment.
Mr. Appliance®, a Neighborly® company, has been in operation since 1996 and is North America's largest appliance repair franchise.
One of the fastest growing women's fitness brands in America! Perfect for semi-absentee owners.
Engage your entrepreneurial spirit, build your future and improve lives of seniors and others in your community by becoming a franchisee with Comfort Keepers
Want to own a business that changes people's lives? #1 in Home Personal Training®, GYMGUYZ brings the trainer, equipment, workout and results to clients' homes, work, anywhere. 200 Locations in the U.S. & expanding worldwide.
Ranked #1 in the Franchise 500®, Jimmy John's has been making fresh, fast, tasty sandwiches since 1983.
Pillar to Post is the largest and leading home inspection company in North America. If you're ready to make your next move in life, why not consider a home-based business that allows you to make a difference in your customer's lives.
Do well while doing good. Open a business that can change the world.
Do you want to invest in the fastest growing grocery channel in America? Become a Save-A-Lot owner.
Ranked # 1 by Entrepreneur in Kitchen and Bath Remodeling. Miracle Method offers a truly unique alternative and cost-effective solution for UGLY rooms in both residential and commercial properties. You have to see the "makeovers" for yourself to appreciate how refinishing can make your business great money while saving your customers money! Let us show you the makeovers and introduce you to our successful owners. Protected territories available. 300,000 population minimum requirement. Discounts for Veterans.
Cruise Planners, an American Express Representative, home-based business model is one of the largest, privately owned, nationally recognized and continually awarded cruise selling agencies in the United States.
Original home care franchise, offering medical, non-medical and staffing franchises. Opportunity to access multiple home care revenue streams.
Outdoor pest control is experiencing lightning fast growth and Mosquito Hunters franchise owners are buzzing with excitement. We are poised to grow rapidly nationwide and have prime markets available today for development.
Row House is a network of premium boutique indoor rowing studio, delivering a low-impact, high-energy workout focused on generating team energy
YogaSix is a modern take on an ancient practice where we believe that everyone deserves the experience of yoga by connecting you to a practice that is energizing, empowering, and fun.
We have a complete program for you to become an Entrepreneur. Start your own business reselling Text Marketing.
Join the world's largest and fastest growing haircare brand
Founded in 2007, Club Pilates began franchising in 2012 and is now the largest network of premium group Pilates studios worldwide.
Start enjoying business ownership as a home-based travel professional creating Dream Vacations for your clients.
Outdoor pest control is booming! Secure your territory and financial freedom with Mosquito Joe.
With nearly 1,000 centers worldwide, Meineke's proven business model has achieved success time and again for its franchisees. Find out today why Meineke is the franchise for you!
CycleBar is the first and only truly premium experiential fitness concept offered in franchising. CycleBar leverages current markets to capitalize on a proven industry for exceptional success worldwide.
An industry leader, ranked #1 in the carpet cleaning franchise category in Entrepreneur's Franchise 500 listing!
Meet the new heroes of the home cleaning industry.Home Clean Heroes has emerged as the newest player with strong branding, best-in-class systems, and ability to grow rapidly nationwide. Backed by multi-brand franchisor, Buzz Franchise Brands, Home Clean Heroes is a world-class franchise company, building a household name market by market. Be a Hero, not a Maid.
MOOYAH Burgers, Fries & Shakes is a fast-casual, "better burger" concept offering made-to-order burgers, hand cut French fries from Idaho potatoes, and real ice cream shakes.
WSI is a Toronto-based digital marketing company, helping over 100,000 businesses develop digital marketing strategies since 1995, with the 6-phase WSI Internet Solutions Lifecycle®.
With more than 500 studios across the U.S. and Canada, and nearly 600,000 passionate clients, Pure Barre is the largest network of barre studios worldwide. Ranked in Entrepreneur Magazine's Franchise 500 List each year, Pure Barre continues to be a pioneer in not only the barre space, but boutique fitness overall.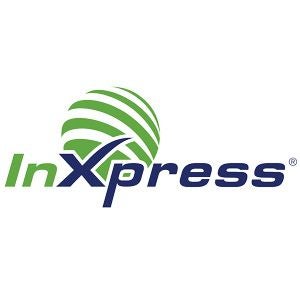 InXpress is a parcel, freight and shipping specialist who provides unrivaled shipping solutions and personalized service that save customers money, time and hassle.
You've been dreaming of the freedom and flexibility of being your own boss. You have the enthusiasm and the ambition. Now all you need is the perfect franchise opportunity: Batteries Plus Bulbs. Find out how Batteries Plus Bulbs is unique, profitable and supported, and how you will be providing products and services that consumers and businesses need for many years to come.
Express Employment Professionals is thriving, with more than 800 locations and annual sales of $3.5 billion.
Join America's Fastest Growing Childcare Franchise and Make A Difference in a Child's Future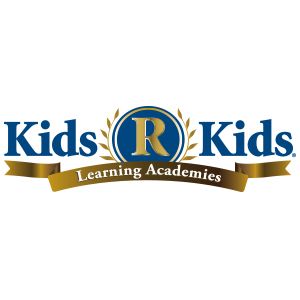 Be a part of a franchise with a proven system that continues to set trends in early childhood education since its establishment in 1988.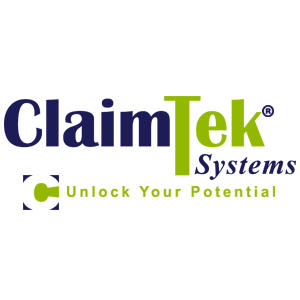 Starting a medical billing business today is a sound choice for those seeking a successful and rewarding future. ClaimTek's programs are designed to help you be the very best in this industry.
N-Hance, the world's largest Wood Refinishing franchise, uses proprietary solutions and refinishing techniques to restore the natural beauty of your hardwood floors, cabinets and doors – at a more affordable cost and in a fraction of the time of traditional remodels.
Nation's largest local moving franchise over 375 locations, 3,000 trucks, and a 96% referral rate
Jersey Mike's Subs, a fast-casual sub sandwich franchise with more than 2,000 locations open and under development nationwide, believes that making a sub sandwich and making a difference can be one and the same.
We Buy Ugly Houses. You can be in real estate, turn undervalued homes into profit, work-from-home options or grow as big as you want!
As the leader in fire and water damage restoration, PuroClean offers a franchise opportunity in the $204+ billion dollar recession-proof restoration industry!
Rainbow International®, a Neighborly® company, doesn't just restore homes and businesses, they restore value, stability, and peace of mind to individuals after disaster strikes.
Big Blue Swim School's goal is to be a part of life's big moments for families, to help kids develop swim skills and life skills.
Pool Scouts offers pool-owners a more professional option in pool service. The Pool Scouts franchise opportunity is a low-cost, turn key franchise making it an appealing option to consider.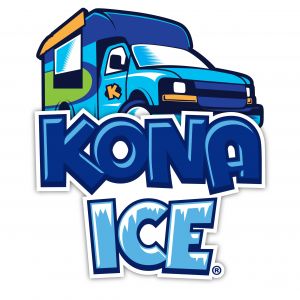 Low investment, fastest growing with over 1,000 franchises in 10 years, #1 in franchisee satisfaction for the last six years…enough said!
Turn your passion into a full-time gig. Own a School of Rock Franchise now.
Own Your Own Digital Marketing Business, No Royalties, Make An Unlimited Income
Healthier 4U Vending is the premier delivery system for healthier eating choices for people on the go
Pet Supplies Plus mission is to be America's favorite neighborhood pet store
With over 40 years of experience and a serious focus on customer satisfaction, you can trust Pro-Lift Doors for all of your residential garage door service needs. Your loading dock is the gateway to your business.
For original post you can click here.